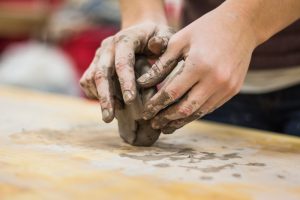 Boy Aged 8 Years
The play therapy that my son has had has helped him in lots of ways.  He is now more confident in most things.  He doesn't get mad as often as he did and gets along with his friends and brothers.  His behaviour at school and at home has improved massively and he is a lot happier in our home.  I thank Julie for the play therapy for helping us with this breakthrough, because he is now showing he can be the lovely, clever respectable boy he is. Thank you, Julie, for all your help, I know he will miss your sessions
Age 11 boy with autism
Since coming to the play therapy sessions with
Julie
, my son has grown massively: he is now more open and is willing to talk to me about things, sharing how he actually feels more frequently. He is more sociable with others, and seems to be entering more out of his comfort zone! as he has found it difficult to venture into new situations.
He now spends less time in his room, and now copes better during family gatherings, getting involved in the activities rather than isolating himself.
He is overall so much happier!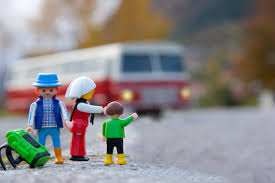 Karl Footitt, Behaviour Mentor, Grimes Dyke Primary School
Julie has worked in our primary school for over two years.  She is great to work with, very approachable and helpful.  She is so committed to the children and parents, and uses her creativity to make sessions interesting, fun and engaging for the children.  We have seen positive results from her work and children have really benefited from the therapeutic sessions.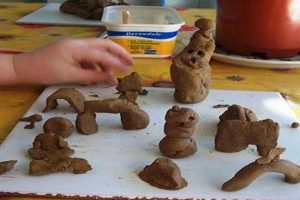 Boy aged 4 years old
Julie
was able to identify my son's triggers and see his strengths during child lead play.
He opened up and was able to freely express himself with her so early on in the therapy.
I was amazed and delighted by the positive changes in his behaviour since having play therapy, where he can now build on making positive relationships rather than having negative responses towards others.
I was given advice all the way through by
Julie
.  This helped me as a mum, gain more awareness of his needs, building on our relationship in a positive way as this hasn't always been easy for me to do.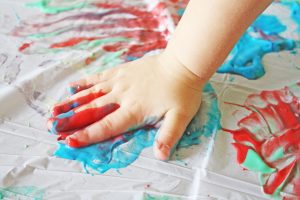 Boy aged 6 years old
Julie is very passionate about her work and clearly cares very much about her subject and the therapy she provides. She ensured 100% of her focus was on putting our child's needs and his therapy first. She created a safe environment for our son to explore his concerns and allowed him to work through his worries at his own pace and via the multiple media that Julie made available to him. Julie and our son created a special bond and he really opened up and trusted her – and I believe this play therapy has helped him to surface and put a voice to his concerns, which in turn has allowed us to better help and support him. Thank you for all your support.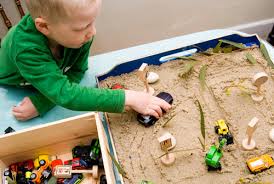 Senco at Dringhouses Primary School
Julie has been working in the school for one session per week with a child in year 1. The child has challenges around concentration and impulsive behaviour traits.  Since working with the child the staff at the school have noticed a calmer side to behaviour and a more positive response to learning.  We look forward to working with Julie in the future.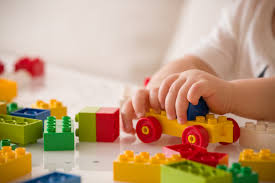 Adopted boy aged 11 years
Julie Moxon provided an invaluable lifeline at a very low moment for my son and our family.
Her work as a play therapist with my son has given him an outlet for his grief and centred him emotionally.
Due to my training as a social worker I undertook my own research and Identified Julie as being the nearest qualified play therapist locally.
I met Julie prior to My son meeting her to look at her benefits reassured myself that she was the right person for my son.
Julie has addressed very difficult issues with him around loss, anger, lying, stealing (significant amounts of money), temper outburst and difficulties in being able to regulate his emotions. She has provided me with excellent objective and professional advice when I felt I was not being a supportive parent and feeling very, very isolated with my own grief and loneliness. Truthfully, the role she has played I would describe has brought us back from the brink. I am so pleased she has been able to help my son.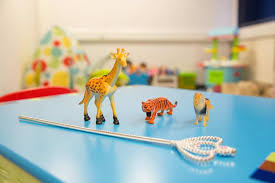 Boy aged 8 years
Our child found the sessions enjoyable. We noticed positive changes in behaviour throughout and feel play therapy with Julie has helped him to be much happier and more self-confident.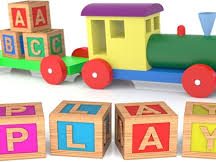 Boy aged 6 years
Our son benefitted greatly from working with Julie.
Julie was open and understanding and really built a relationship with him. Working with the school, Julie was able to provide him with a safe place to express his emotions and better understand his behavioural triggers.
She was open and communicative with us about his progress and recommended techniques for us to help support him better.
He really enjoyed the sessions and kept souvenirs from his time with Julie.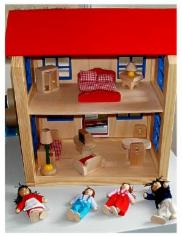 Girl 8 years old
When my daughter was going through a very challenging time she started play and sand play therapy with Julie.
Due to my daughter's anxiety she had developed a nervous tic, this has now gone since the play therapy.
Julie was soon able to understand my daughter and her issues and visited the school to speak to the staff suggesting strategies to help my daughter during therapy.
My daughter has a strong personality and I wasn't sure if she would trust someone else to open up how she truly felt, but she managed to do this well and build up a trustable relationship, so my daughter was able to do lots of inner work , especially in sand play.
After a few sessions I could see some positive changes in my daughter, she was able to communicate better about her feelings, fears and worries. She became aware of the consequences of her actions and how these effected other around her. Because of this her behaviour changed in a positive way towards her class mates, teachers and especially her little sister.
My relationship is closer as she shares her feelings more openly, she is now able to show her emotions and off load, telling me what is worrying her, this is a relief for her.
My daughter is a lot happier and acts in a mature way
I really appreciate Julies work with my daughter and the absolutely huge positive impact she has had on helping her. My daughter is in a much better place now.